DeeZee NXc/t Running Boards
NXc/t Running Boards
NXt & NXc Running Boards
The NXt step is designed for trucks and features an extra wide 6" step area to ensure a secure footing. The lightweight aluminum frame is powder coated to match your preferred style, providing a solid step for years to come.

The NXc is a similar designed step (but 5″) for mid and fullsize SUV's
Stylish & Reliable
The steps feature raised rubber grommets for superior traction that ensure secure footing even for the smallest feet. Choose the accent trim and top plate colors to match your vehicle.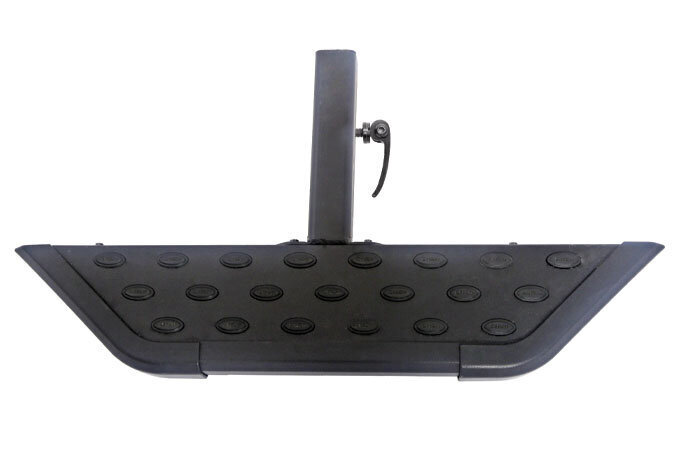 Hitch Step
Get a secure step up to access the cargo stowed on the roof rack of your SUV or access items in the rear of your truck bed without dropping the tailgate. Hitch pin included.
Visit DeeZee.com for more information on the NXc or NXt steps
For more step bar options available, visit our step bar page here!